Why we do, what we do
We strongly believe that beyond good taste, beverages must offer added health value. Many talk about healthy products, but we have made it our mission to actually make products healthier and more sustainable.

In 4 years of research we have developed the patented LNT® Liquid Nutrient Technology, which allows highly concentrated nutrient packages together with real fruit juices to be put into liquid form.

Dr.Owl Health Drinks combine immediate, noticeable effects with fruity taste. They are nutritionally engineered drink concentrates that taste great and work in a targeted way.

noticeable & immediate effect

10 times faster absorption

20 pills in a health drink
Our Dr.Owl Health Drinks are unique health innovations that combine vitamins, minerals and special functional nutrients to support specific metabolic processes of your body.

Through concentrate technology, we conserve resources and save high amounts of CO2 and packaging waste.
Mission green Drinking
Health Drinks are not only good for you, but also for our environment. Thanks to our Health Drink Technology we save 95% of CO2 and 90% of packaging waste with the Health Drinks produced in Austria compared to conventional PET bottles and aluminum cans, because we don't drive water around, but purest, concentrated nutrients in small pouches.
"I would like to thank you for your great products, which make everyday life much easier"
Sabrina R.
"The health drinks and the customer service are just top! Never experienced anything like it - thank you"
Christian P.
Georg Ferdinand Haschke, M.D.
Management / CEO

In search of a product that delivers what it promises and the vision of a healthier and more sustainable beverage world, he laid the foundation of Dr.Owl Health Drinks. Driven by his passion and extensive expertise in product innovation and development, coupled with the know-how of nutritional medicine, he made the idea of health drinks a reality.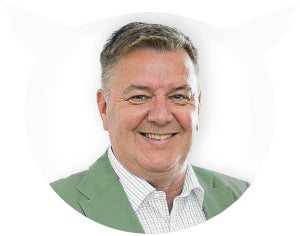 Prof. Dr. Ferdinand Haschke
Scientific Management / R&D

He is a physician, nutritionist and visiting professor at Paracelsus Medical University. With 20 patents and nearly 300 scientific publications, he brings an enormous nutritional and medical expertise and an international network of nutritionists.
Schluck für Schluck
Unsere 4 Health Drinks mit fruchtigem Geschmack, die dich täglich in Herausforderungen und Lebenssituationen unterstützen!